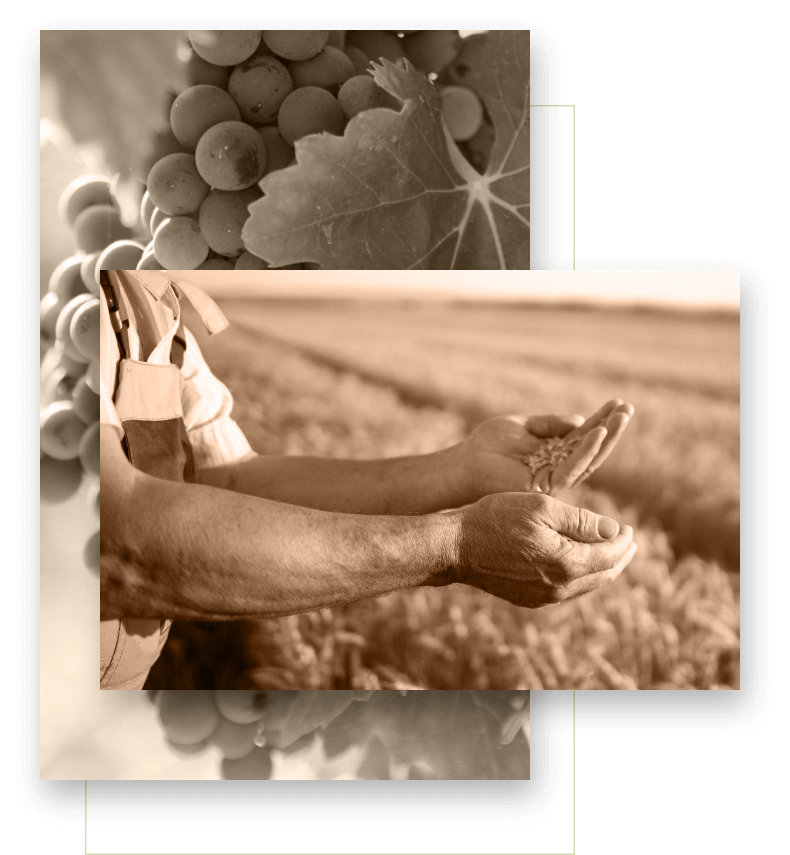 Treat yourself with Baron & Chassaing's online grocery store
Carefully selected ingredients are our flagship at Baron & Chassaing. On our online shop, discover our various product families according to your current desires: seafood products, sweet and savory cakes, as well as a selection dedicated specifically to farm products. We make a point of providing you with quality products. We also have a wide range of certified organic oils and vinegars. Flavored oils, olive oils, grape seed oil, and many more!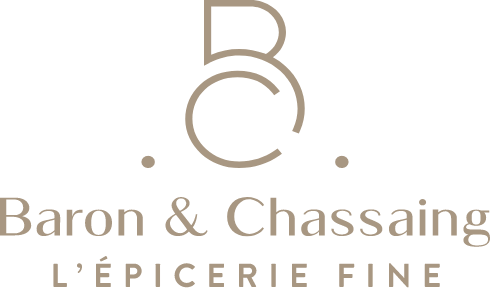 Our company has been selecting fine grocery products for 23 years
Baron & Chassaing is deeply rooted in local products. Promoting values that bring people together and a desire to share flavors and sensations that are both gentle and flavorful, our grocery store offers rigorously selected products to offer you moments of tasting rich in emotions. Respect, humility, and a taste for good things are the terms that define our grocery store. Baron & Chassaing is also a team of employees who have become a family that promotes exchange, creativity, and sharing.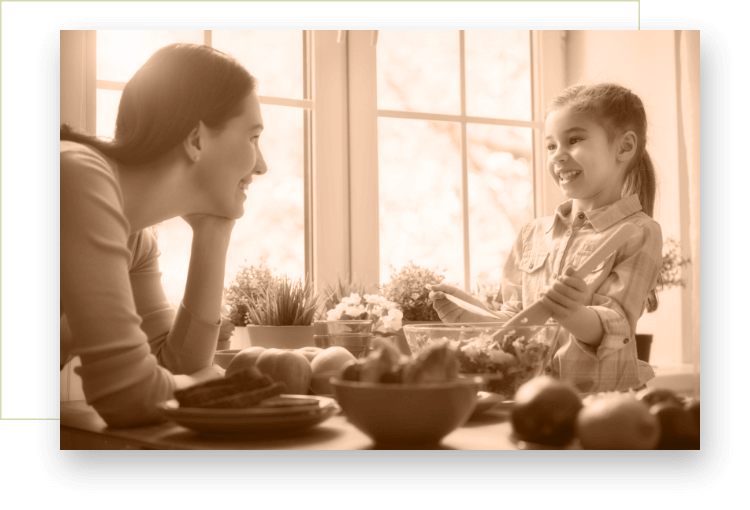 When the appetite goes, everything goes!
Mille et Une Huiles changes hands and rebrands
Acquired in September 2020 by Christophe Baron and Robin Doquet-Chassaing, the distributor of fine grocery products is writing a new chapter in its history. Interview with the new owners, two agricultural engineers who became friends during preparatory classes.
The world of fine grocery
Why did you acquire Mille et Une Huiles?
Christophe Baron
For some time, we had been discussing investing together in a project that would give meaning to our professional lives, and it was Robin who identified this company, which not only selects and distributes fine grocery products, but also has a packaging workshop for all spices and condiments. As it corresponded to our values, we contacted the owners at the beginning of the summer and signed in September. What convinced us was that this company had twenty years of history, close relationships with both suppliers and specialized resellers, and was in a dynamic and growing market.
The world of fine grocery
Who are your clients?
Robin Doquet-Chassaing
Our clients are primarily independent specialized resellers. We have 450 of them and we aim for a growth of 10 to 15% per year. We're working hard to achieve this. I meet with them every week and one of the first decisions we made was to revise the shipping costs to make them as light as possible. We ask for a 15€ contribution for orders starting at 150€ and we offer it for free for orders above 350€. This is well-received: we gain between 3 to 5 new accounts per week and we have even opened some beyond our borders, in Brussels, Geneva... There is still a lot of potential for growth.
The world of fine grocery
Are you also going to rework your product range?
Christophe Baron
Yes, we are particularly demanding when it comes to the quality of our products and we regularly source new ones. One of Mille et Une Huiles' strengths is to offer a very wide range with 600 references and 40% organic products: we want to continue in this direction by insisting on the quality of the products which must be impeccable, above average, beautiful, distinctive, and attractive. We will expand it by offering fresh products that can be stored in positive cold vacuum, we want to increase the share of French products by focusing our selection on local products, and finally, we will continue to explore European territories which are an incredible source of quality products.
The world of fine grocery
We have heard about a brand change...
Robin Doquet-Chassaing
Our predecessor started by selling oil on markets, but nowadays, especially on sweet products, the word oil is not necessarily appropriate. After some thought, we decided that we should brand our selection with our two names, Baron & Chassaing, with a tagline that will be "Fine grocery". This signature that commits us will be found on new products that we are most proud of, gradually.
The world of fine grocery
You are also present on the Internet...
Christophe Baron
There was an existing website and we will modify it so that it is structured like the aisles of a fine grocery store, where professionals - as well as individuals - can choose to buy according to their desires and needs. Users will also find all our resellers on it, attractively geolocated.